The rich art history of India is impressive. Many states of the country have established their own exclusive styles of paintings. Not just these styles of paintings were popular in ancient era but also these days for interior decoration. Art-lovers prefer to buy paintings online owing to the next-level gorgeousness. Here are some India's most recognized and traditional painting styles.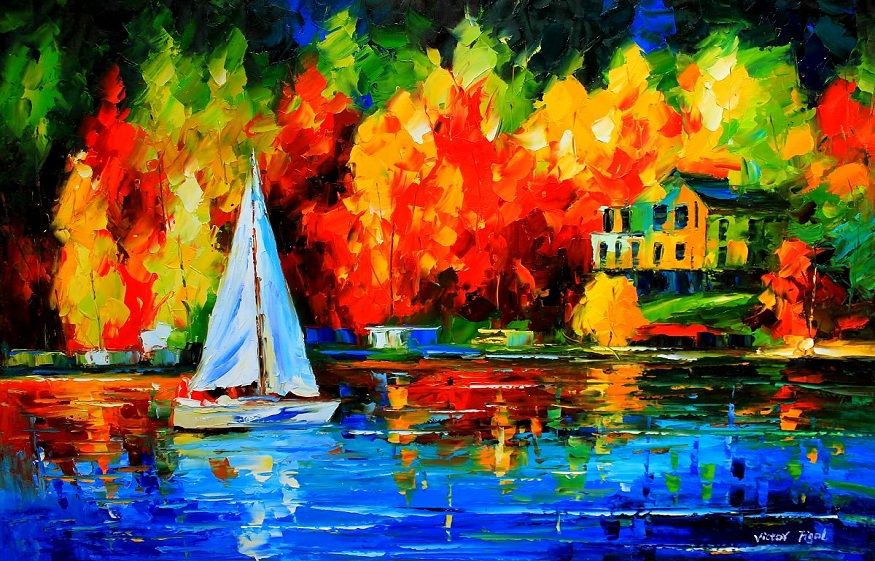 Madhubani Paintings
One of the most recognized traditional styles of painting is Madhubani style. It is a classic Indian folk painting style that came from 'Mithila', a region in the state of Bihar, India. The extraordinary features of Madhubani paintings tend to stun people everywhere. Each piece of such paintings beautifully highlights the culture & tradition of Mithila. As far as the designing features of these paintings are concerned, they accentuate symbols, mythological tales, and geometrical patterns. The color combination is exclusive too. The Madhubani paintings can be found in 5 different styles, including Tantril, Bharni, Khobar, Katchni, and Godna.
Make sure you check out these Madhubani wall arts before buying any random piece from the category:
'Om' symbol Madhubani Painting
Tree of Life Madhubani wall art
Goddess Durga Madhubani art
Pattachitra Paintings
Another great traditional style of painting that has got extensive recognition in India is Pattachitra style. Initially, these excellent paintings were only recognized in Odisha state. But now they people across the globe love to buy paintings online from Pattachitra category- because of rich color combination as well as bold brush strokes. Talking about the designs of Pattachitra paintings, they showcase mythological scenes.
Some of the beautiful Pattchitra wall paintings are:
Ram Abhishek Darbar Pattachitra painting
The Saviour Ganpati Pattachitra wall art
Balaji Darbar painting
Pichwai Paintings
Up next, you have Pichwai style as one of the most recognized painting styles in India. In ancient era, these lovely Pichwai paintings were used to enhance the look of holy Indian temples in Nathdwara. They were hung as backdrops to bring a sense of devotion in holy spaces. The beautiful depiction of Shrinathji's life tales tend to please everyone. People who are Lord Krishna's devotees love to buy Pichwai paintings.
Here are some suggestions for you for Pichwai paintings:
Shrinathji accompanying cows Pichwai art
Shrinathji Ras leela Pichwai painting
Radha Krishna along with Peacock & cow Pichwai art painting
Use of Indian Traditional Paintings
The Madhubani, Pattachitra, and Pichwai paintings can be used for the following purposes:
Interior Decoration
You can decorate any space such as home or office. However, the best space to put them on is your pooja room.
Gifting
They can be gifted to near and dear ones on any festival or occasion.
Final Words
So, these are the top-most traditional Indian painting styles that have got a superb recognition is 21st century. They are widely available online at online art-selling platforms at pocket-friendly prices. You can either get them for your home décor or to gift to your closed ones.