Nowadays, businesses may select between virtual and in-house accounting systems. Which is better for their businesses? In-house accounting refers to maintaining a consistent team of professionals controlling the company's finances and accounts. In contrast, online accounting services refer to the contract-based outsourcing of finance and accounting duties to a third-party organization.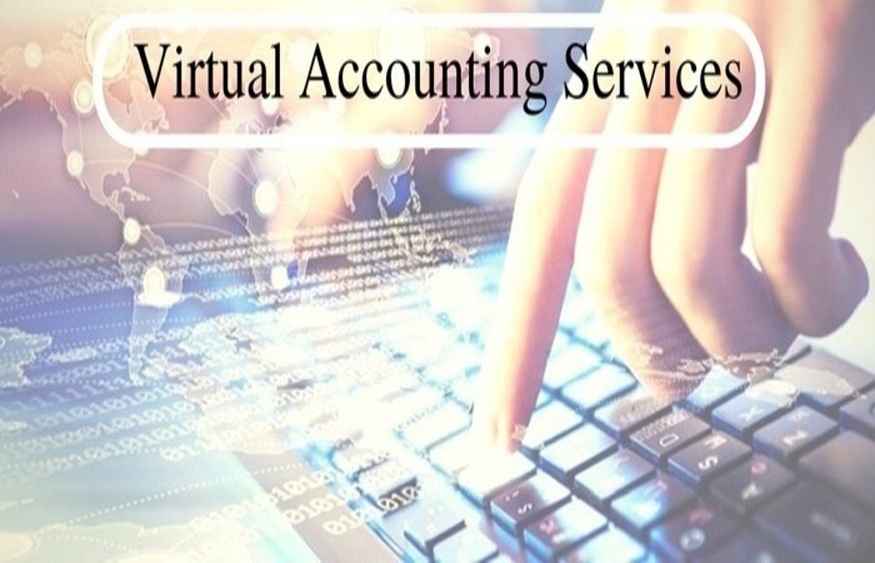 This article outlines virtual accounting solutions and compares both techniques based on certain criteria to determine which system is ideal for firms to handle their finance and accounting needs.
What is Virtual Accounting?
Accounting or bookkeeping done virtually is referred to as virtual accounting. It involves documenting, summarizing, evaluating, and reporting data about a company's financial operations.
Virtual accountants and bookkeepers perform all of the activities and responsibilities of a typical accountant while still working for the company.
Furthermore, virtual accounting service providers create financial reports based on their client's requests and requirements.
Virtual accounting services are advantageous for business owners, particularly smaller business owners because these are less expensive than traditional accounting services and more convenient.
How Virtual Accounting Improves Business Agility?
Real-time access to precise and thorough operational data enables decision-makers to meet sales objectives while managing expenditures better.
"From a business development standpoint, they may know when it's time to do inventory—if it's important to ramp up marketing efforts for a specific product—and make key choices in real-time." "They can also be certain that things like their sales projections are true (or incorrect), and they can course correct much more rapidly.
When businesses wait weeks to close their accounts, information may no longer be true or relevant. As a result, corporations make judgments based on obsolete data rather than precise, real-time data."
Benefits of Hiring a Virtual Accountant
Paperwork reduction and increased efficiency
Online Accountants Are Available When You Need Them
Virtual Accountancy Services are Provided on Your Schedule
Significant cost savings due to the power of technologies and growing security
Scalability
At Your Fingertips: Specialized Services and Students Learning Detail Reporting
Benefits Associated with Outsourcing Accounting and Bookkeeping
Following are some of the main reasons why it makes sense to outsource accounting and bookkeeping services:
Cost savings
Outsourcing accounting and bookkeeping services can dramatically lower a company's expenditures by saving on wages, taxes, overhead, as well as other administrative costs connected with full-time personnel.
Higher quality
Access to high-quality knowledge is one of the essential advantages of outsourcing accountancy and bookkeeping. SMEs can have access to knowledge that they could never otherwise afford. This access to expertise is one of the reasons why larger organizations also outsource accounting and bookkeeping services. Outsourced accounting services can provide experience in finance strategy and financial health, current knowledge, and best practices, accounting technology, and tools, and even tax and legal issues.
Process efficiency
Businesses that outsource accounting services minimize various processes and procedures, from recruitment and hiring to administration and personnel management. Because they have freed up resources, time, and energy, businesses can now focus on planning, managing, and expanding. As a result, SMEs and start-ups should consider outsourcing accounting and bookkeeping services.
How Do Virtual Accounting Services Help Businesses?
Payroll is the compensation businesses pay their employees for their services. Virtual accountants who compute payroll after deducting, adjusting taxes, and other company rules offer payroll assistance.
Virtual accountants handle a variety of important accounting and bookkeeping tasks. These are as follows:
 Accounts payable and receivable: Virtual accountants handle firms' accounts payable and receivable.
Accounting ledger maintenance: Virtual accountants construct general ledgers. Chartered accountants then utilize these ledgers to generate financial reports and do additional analyses.
Prepares invoices: Several accounting firms offer services for producing invoices for company payments. Agents can issue invoices and make collection calls on the company's behalf.
Preparing financial statements: Online accountants create financial statements and verify that they are correct and by corporate rules and applicable laws and regulations.
Virtual accountant services: They include a study of financial operations, recommendations for revenue growth and income optimization, and risk assessment.
What are Accounting and Bookkeeping Outsourcing Services?
If finance is the lifeblood of a business, the bookkeeping, and accounting function monitors and protects its health. Furthermore, many businesses contract out accounting and bookkeeping services to third parties.
When it comes to outsourced bookkeeping services, businesses can benefit by mitigating risks and eliminating errors by leveraging their expertise. Most small and medium-sized enterprises (SMEs) struggle to sustain an efficient in-house bookkeeping and accounting team. The issues are both financial and qualitative. Most MSMEs lack the resources to hire strong, high-quality employees who can handle the nuances of both parts, specifically, bookkeeping as more transaction record-keeping and accounting as a more holistic financial health view. Outsourcing accounting and bookkeeping services solve this problem.
Conclusion
Although virtual accounting services may appear odd and unappealing initially, they provide significant advantages over employing an in-house accountant or working with a local agency. Although the epidemic is winding down and many accountants will return to the office in some form, virtual accounting is here to stay owing to the multiple advantages it offers firms.