Security consulting firms are businesses that offer a variety of security services to their customers. The structure and activities of various security firms depend on the task for which they are hired.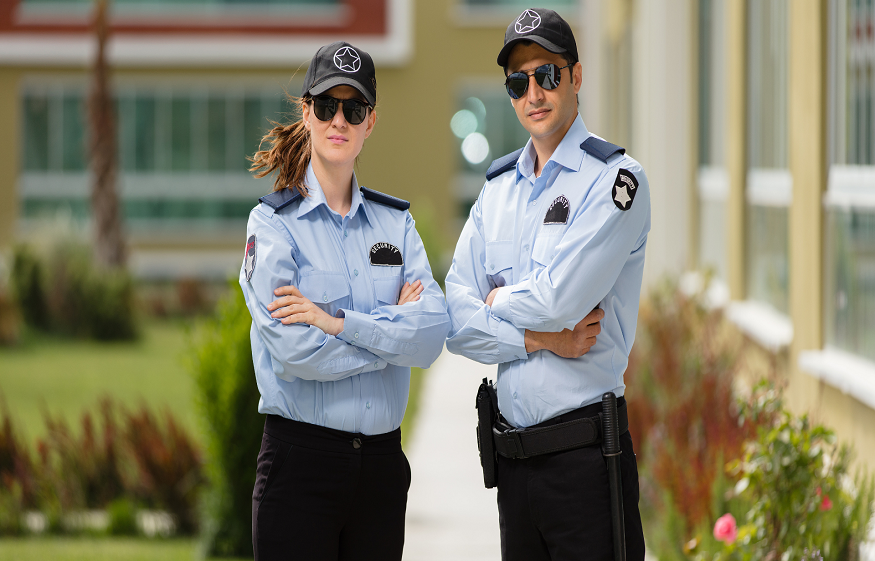 Security Guard Companies: These companies provide professional security guards to safeguard property, assets, and people. They may provide access control, patrolling, and monitoring services.
Cyber security firms: These businesses specialize in safeguarding digital assets and data against cyber threats. They may provide network security, vulnerability assessments, and incident response services.
Executive Protection Firms: These companies provide personal security for high-profile individuals such as celebrities and CEOs. They might provide bodyguard protection, travel security, and danger assessment.
Investigation firms: These firms perform investigations into a variety of issues, including fraud, theft, and corporate espionage. Surveillance, forensic analysis, and background checks are some of the tools they may employ.
Alarm Monitoring Companies: These companies monitor alarm systems such as burglar alarms and fire alarms. They may provide 24-hour monitoring and dispatch services to notify authorities in the event of an emergency.
WHY DO BUSINESSES NEED SECURITY, ESPECIALLY IN PLACES LIKE DUBAI?
Companies contain physical and digital assets that must be safeguarded from theft, damage, and unwanted access. Physical security services such as manned guards, access control, and CCTV surveillance can be provided by security businesses. They can also provide network security, vulnerability evaluations, and incident response services. Companies confront a variety of threats, including theft, vandalism, cyber attacks, and workplace violence. Risk assessments can be performed by security firms to identify potential security threats and vulnerabilities. They can also create and implement security measures to reduce these threats and secure the company. Compliance: Many sectors have regulatory mandates requiring the usage of security services. Financial institutions, for example, are required to have security measures in place to defend against fraud and money laundering. To help ensure employee safety, security businesses can provide services such as access control, CCTV monitoring, and manned guards. Theft, cyber attacks, and workplace violence are all examples of security occurrences that can harm a company's reputation. Security firms can assist in preventing such incidents and responding fast in the event of an incident to minimize the impact on a company's reputation.
Corporate security services become a must in Dubai as it is an ideal location for businesses, located strategically between Europe, Asia, and Africa and looking to expand its operations in these regions. Though ranking very high in terms of security, these firms ensure an extra layer of protection as Dubai has invested heavily in its infrastructure, including modern airports, seaports, and road networks. Built on a business-friendly regulatory environment that encourages entrepreneurship and foreign investment, Dubai boasts itself as the haven for global investors. In a much-diversified economy such as the Emirates, it is important to keep the various business factions and labor classes in control by ensuring the complete security of the firms, their clients, and also their employees. Lastly, with higher standards of living comes a vibrant workforce, much of which is foreign, and for them to present their most exceptional and efficient selves, it is necessary to shield them.
Dubai security firms provide a wide range of security services to fulfill the demands of businesses, individuals, and organizations. Businesses and individuals can have peace of mind knowing that their assets and safety are being secured by experts by outsourcing security services to a reliable security provider. Security consulting firms offer the following services on a contractual basis-
Manned security guards: Security companies in Dubai provide qualified security guards who may monitor and secure facilities, regulate access, and conduct security inspections.
Electronic security: To defend against theft, vandalism, and illegal entry, security firms in Dubai provide electronic security solutions such as CCTV surveillance, access control systems, and alarm monitoring.
Security firms in Dubai offer event security services for concerts, conferences, fairs, and other public gatherings. They can manage crowds, limit entrance, and protect VIPs.
Cybersecurity: As technology advances, cybersecurity has become an increasingly vital part of security. Cybersecurity services in Dubai include network security, vulnerability assessments, and incident response.
Executive protection: Personal protection services are provided by security agencies in Dubai to high-profile clients such as CEOs, celebrities, and politicians. They can offer bodyguarding, travel security, and danger assessment.
Risk assessment: Risk assessments are conducted by security organizations in Dubai to identify potential security threats and weaknesses. They can also create and implement security measures to reduce these threats and secure the company.
It is imperative to note that Dubai's government imposes stringent controls on local and international private security firms operating in the city. Only security companies that follow the new laws and licensing requirements can provide services to individuals and corporations.
HERE ARE THE MOST TRUSTED SECURITY CONSULTING FIRMS IN DUBAI:
#G4S is one of Dubai's major security firms. It operates in over 90 countries and provides a diverse range of services to government and corporate clients in ten sectors. The firm offers strong electronic security design, installation, integration, and maintenance services.
#Securiguard is one of Dubai's most trusted security firms, with a solid reputation for its work with private organizations and the government. For more than a decade, the firm has worked on successful projects with global banks, the UAE's armed forces, and other prominent organizations.
#Transguard Group, another prominent brand among Dubai security system businesses, provides a wide range of services to its diverse clients. Since its inception in 2001, it has earned numerous contracts around the UAE. Security management for huge athletic events such as Rugby Sevens and the IRB Rugby 7s World Cup is one of them. They also provided security for up to 17 pavilions at Expo 2020, the World's Biggest Show.